Book and pay online
Our real time booking and payment portal gives non-account holders the ability to get a quote, make a booking and pay online, all in one place.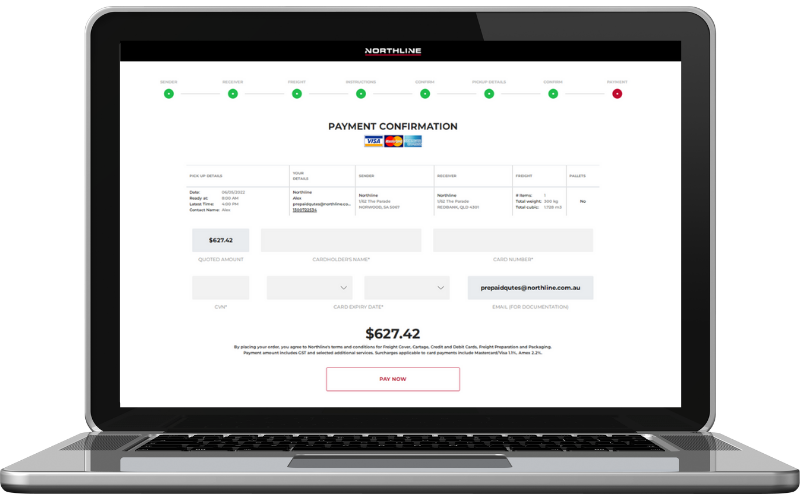 Key Features
Quick Estimate
Get a quick estimate based on simple sending and receiving locations, before making a booking through the portal.
Book & Pay
Once you have an estimate for the consignment, go to the check out to pay securely and book a pick-up.
Track
Easily track your booking or see a snapshot of the delivery progress through our website or download our Track App.
Save your Quote
Download your quote and save it for later. When you are ready to proceed with your booking, simply give us a call.
Tools
Secure Checkout – Pay online through our secure booking system. We accept Visa, Mastercard and Amex.
Customer Support – Our Customer Service team is on hand during business hours for extra assistance.
Easy Access – Get a quick estimate or book your freight online through our booking portal.
Email – Labels and invoices are automatically emailed to you, after the booking has been made.
Ready to book your freight online?