The perfect pocket companion for tracking your freight.
Introducing Northline's new Track App.
New features include visibility through the entire journey, estimated time of arrivals, flexibility for searching, and customisable notifications.
To enjoy these new features, simply visit the app store on your device to download.
Visit track.northline.com.au.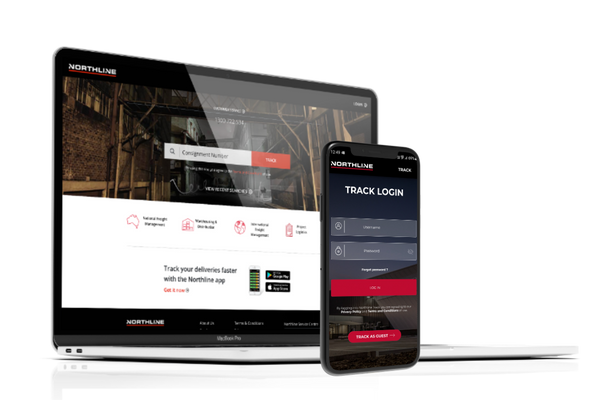 Key Features
Track
Customers can login to see all current consignments and history
Track a guest by entering consignment number
Search
Quick view of current status and ETA
Search by consignment, reference number or scan the barcode
Guests are able to view search history
Filter by time frame or custom date range
Customise
Expand a consignment to see details of sender and receiver
Customise what notifications you want to receive
Tools
Set notification preferences for all consignments in settings
Notifications will appear in your devices status bar and home screen
Like to find out more?
View our Track app key features