6 July 2023
The evolution of Northline's presence in Brisbane
Brisbane was a very different city when Northline established a depot in the Queensland capital in 1986, but the timing proved to be fortunate when the area was about to boom.
Brisbane's population was just over 1.2 million, but since 1990 it was recorded the highest rate of population growth of all state capital cities, today topping 2.4 million.
At the time, Northline saw an opportunity to service the Northern Territory from Queensland as well as South Australia. Like Adelaide, Brisbane had a reasonable manufacturing base. But more importantly, Brisbane was a major distribution centre for goods made in New South Wales and Victoria for the Northern Territory and Western Australia markets.
An office and warehousing depot was established at Theodore Street, Eagle Farm, on the outskirts of Brisbane, before the following year moving operations to Shettleston Street, Rocklea, on the other side of the city to be closer to key transport infrastructure.
By the late 80s, Brisbane was rapidly growing, and the economy in Queensland was flourishing. Northline began expanding into the transportation of horticultural products such as potatoes and onions. With limited involvement in refrigerated transport, Northline tapped into its extensive network and contracted longstanding partner Peter Gilbert Transport to move these products.
Northline continued to grow in the city as they moved from Rocklea to Pinkenba. In 2014, the company proudly announced the opening of its $21 million transport and logistics facility located in Redbank.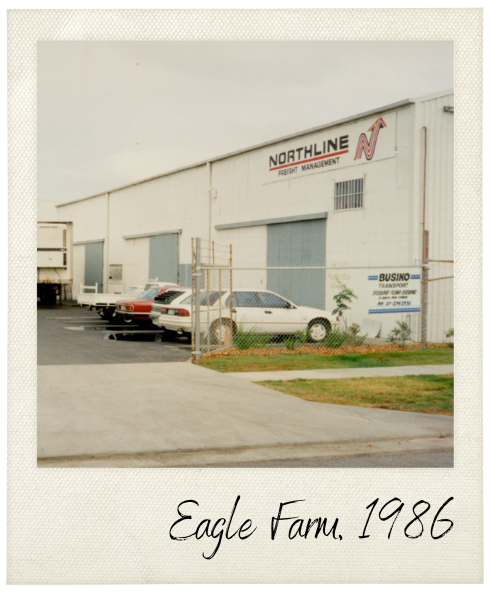 Featuring an all-weather loading and unloading breezeway, the 25,000 square metre site broadened access to Northline's supply chain partners and reduced turnaround times significantly.
Their success continued. In 2021, Northline's Brisbane depot received the honourable 'Branch of the Year' award for their exceptional customer service.
Northline's continuous growth in Queensland prompted them to invest in this market again, recently revealing that its operations in Brisbane will consolidate into one facility based in Bundamba.
It will facilitate B-Double and road train movements and occupy a 45,700 square metre site, with 18,000 square metres under cover.
The multi-million dollar site is set to open in 2024.